33 Scrap Yarn Crochet Patterns a Stash Busting Round Up
Wondering what to crochet with all those yarn scraps? I've complied a list of scrap yarn crochet projects that are also free crochet patterns!
These are patterns that only use small amounts of leftover yarn. They're a great way to use up those loose odds and ends of yarn and crochet useful, beautiful crochet projects too.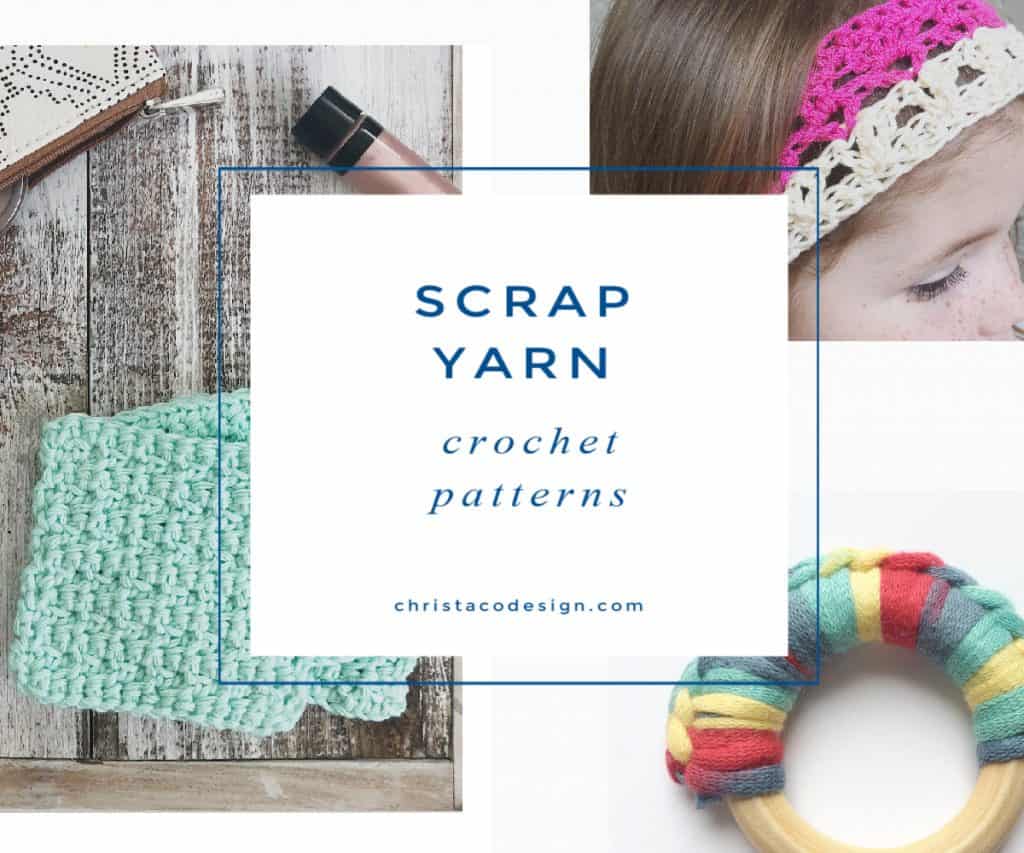 I don't know about you, but my yarn stash seems to grow exponentially-with yarn scraps! Often, I'm left with tons of small yarn balls and no idea what to crochet with them. Some times pairing them up to crochet a larger project is possible.
But what do you do with all those leftover yarn balls when they accumulate? I've put together this list of over 18 crochet pattern that only require a small amount of yarn to crochet.
For the purposes of this list, I'm identifying "scrap" yarn as less than a full ball of yarn. A skein of yarn, or a ball of yarn can vary greatly in length of yards. Many of these crochet patterns need only 15-20 yards of yarn to make.
Crochet basket patterns are also great for scraps. Check out this big list of basket patterns.
I hope you can grab your crochet hooks, browse these scrap yarn patterns and find some inspiration for those leftover bits of yarn you have in your stash. Be sure to save your favorites to Pinterest!
33 Amazing Scrap Yarn Crochet Patterns
A lot of times when we finish a project, we're left with odds and ends of yarn. So I've complied a list of free crochet patterns that only use small amounts of leftover yarn. You can use up those loose odds and ends of yarn and crochet the perfect project!
Bonus Scrap Yarn Pattern
Check out my newest crochet face scrubby pattern, the Cara. This free pattern features cotton yarn and a lovely textured surface.
I think so many of these little crochet patterns make fabulous gifts. This collection of scrap yarn patterns would easily be giftable to so many of your loved ones.
What do you think? Are there any other types of scrap yarn crochet patterns you'd like to see on this list?
If you are looking for larger projects to use up partial skeins, crochet scrap blankets are popular. You can just start up a double crochet blanket or, try one of my afghan patterns to see what might work.
Want More?
You might also like this list from the Lavender Chair for even more scrap yarn patterns!
Want more great crochet content? Check out my video tutorials on YouTube.
If you love learning by video tutorial be sure to check out my YouTube Channel!
Subscribe to my youtube channel