What is the Best Yarn to Crochet with?
The best crochet yarn depends on many factors. The best yarn for beginner crocheters is usually an affordable, #4 medium weight yarn that has a smooth texture.
There are so many yarns on the market. They all have their place in the fiber world! But you want to make the best choice for you and your project.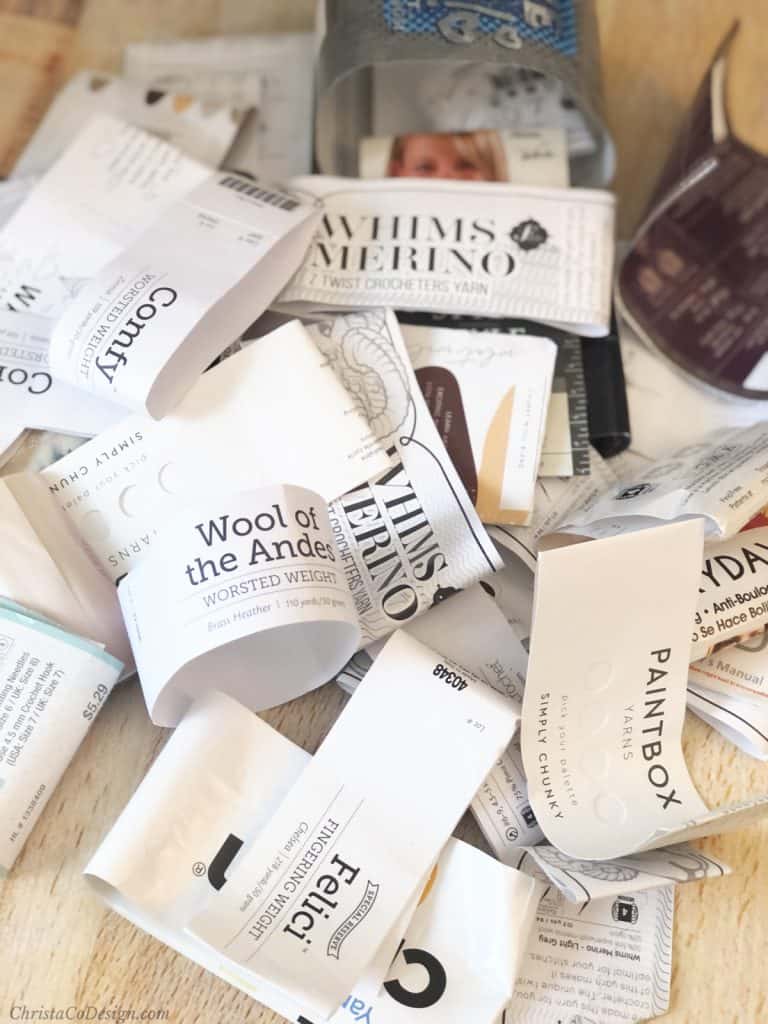 Whether your crochet level is beginner or advanced, your crochet project will also determine what type of yarn you use.
From yarn weight, like the #4 medium yarn to yarn fiber: acrylic or wool there is much to know and learn. Let's dive in to the best crochet yarns by category!
What's in a label?
Step 1 is to get familiar with your yarn label. This little slip of paper wrapped around your ball of yarn is chock full of information so you can choose the right yarn.
Dye Lot
The label includes the dye lot number, which is important for choosing multiple balls in the same color. This is especially important if you're working on large projects like baby blankets that require many skeins of yarn.
I love crocheting worsted weight blankets with Lion Brand Heartland yarn*, a #4 medium yarn. This is a great acrylic yarn for blankets, home decor and wearables.
Red Heart Super Saver is the only brand I know that has no dye lot on their colors and they all still match!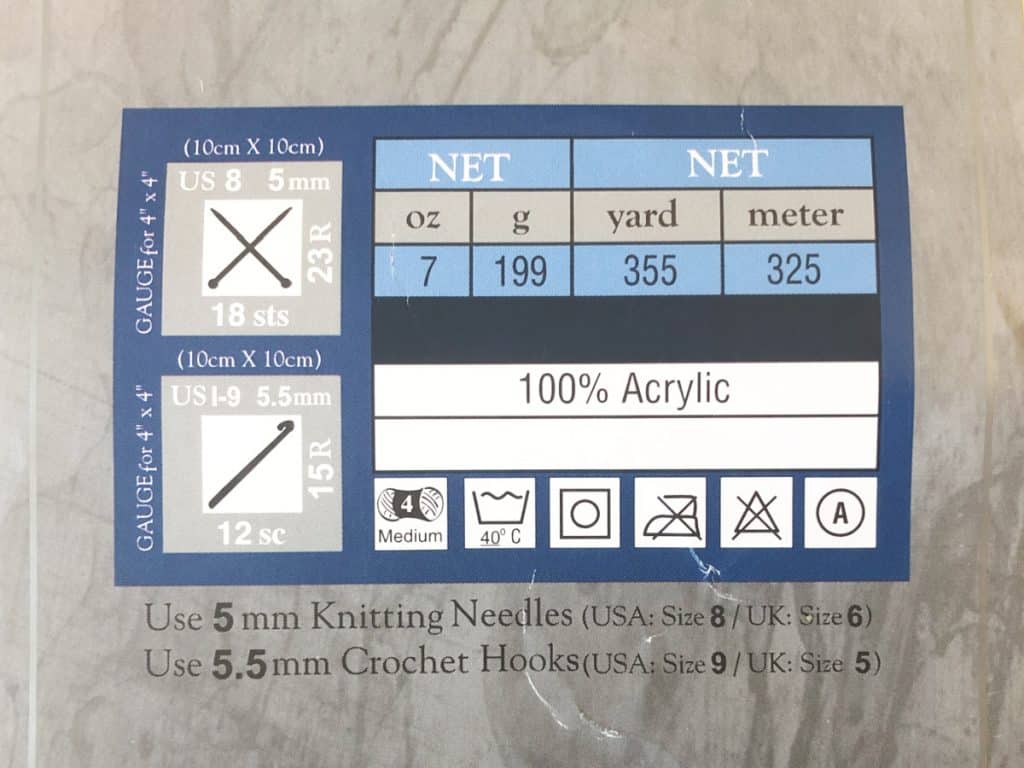 Yarn Weight
You'll also find the weight of the yarn. There are 8 yarn weights, ranging from crochet thread to jumbo weight yarns.
They're numbered from 0-7 and increase in thickness to correspond to the number. So #1 is a thinner yarn and a #6 is a thicker yarn.
Lion Brand Wool Ease Thick and Quick* is the best #6 super bulky yarn I work with. It's warm and user friendly. Check it out in my Elisa Ear Warmer, a beginner friendly project.
Most crocheters start with #4 medium weight yarn. But as you progress, you'll get to try a variety of yarn weights.
#3 dk weight yarn is a popular choice for summer projects or wearables.
Going up in yarn weight or thickness will allow you to try #5 bulky weight yarn and super bulky #6 yarns too. These heavier yarns are great for warm winter hats and accessories.
There is no perfect yarn, but you will definitely have your favorites once you've had a chance to try a few!
What is the best yarn for Beginners?
The best yarn weight for beginning crocheters is #4 medium worsted weight yarn. While the best yarn for beginning knitters is #6 super bulky yarn. I love knitting blankets in #6 super bulky yarn.
I recommend beginning knitters choose a thick yarn because it's easier to learn to "read" your stitches. As crochet uses a bit more yarn per stitch, a medium yarn is great for beginners.
Beginners will also want to choose an affordable acrylic yarn that's smooth so it glides easily through your hands.
Popular yarns for a beginner crocheter are Red Heart Super Saver* and Lion Brand's Vanna's Choice.
What yarn does your pattern call for?
Step 2 is to know what yarn your pattern requires. If you're following a pattern, or video the designer will tell you what weight yarn to choose.
It's always best to choose a yarn in the same weight category. If you need to choose a different yarn brand (Red Heart, Lion Brand, etc.) that's fine, but you'll need to check gauge for your pattern.
Should I choose Natural Fibers or Synthetic Fibers?
Step 3 is selecting yarn by fiber. You'll discover you have many fibers, both natural and man made synthetic fibers to choose from in your yarn.
Choosing the fiber content of your yarn will depend on what type of project you're crocheting or knitting.
If you're making a crochet dishcloth then you will want to choose a natural fiber that's absorbent like cotton yarn, and not an acrylic.
If you're making a scarf then an acrylic yarn is a good choice. It's warm, easy to care for and affordable.
Choosing yarn based on the type of fiber comes with many considerations, like cost, easy of use and care.
When you're making an item that will need to go in the washing machine, like a child's sweater then you want to consider that when choosing yarn.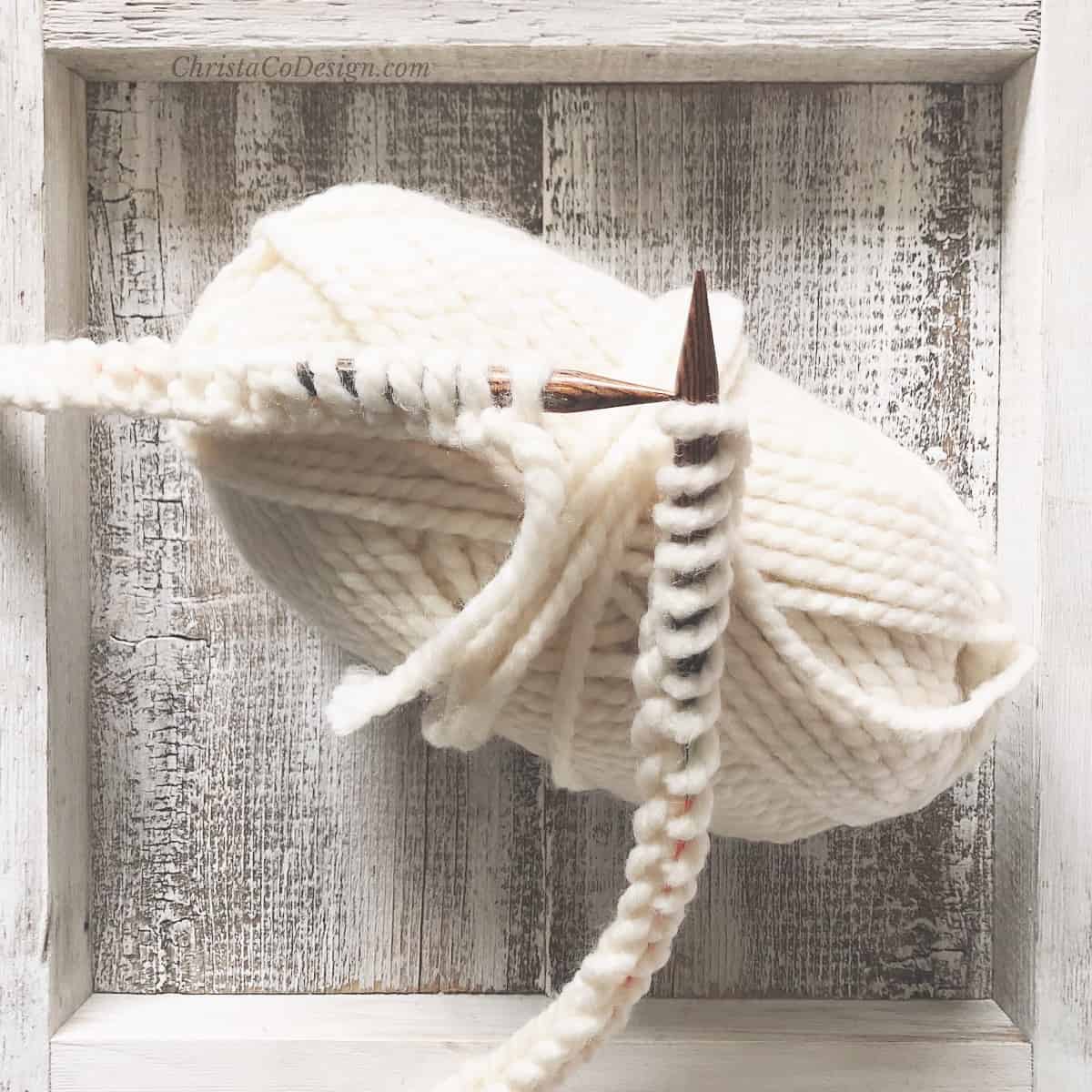 Fiber Types
Acrylic Yarn
Acrylic yarn is a synthetic fiber which means its man made. Acrylic makes an affordable yarn, but it doesn't have the absorbent properties of cotton or wool fibers.
Acrylic yarn is also machine washable, which is a big plus for wearables. There are also a lot of different colors, weights and brands in acrylic yarn to choose from.
Acrylic yarn has the smoothest texture so it's a great start for beginners. Some other fibers "catch" more on the hook or needle.
My favorite super bulky #6 acrylic yarn is Hometown* which I use in my Chunky Bear Beanie pattern.
Cotton Yarn
Cotton is a commonly used natural fiber for yarn. Cotton yarn comes in 100% cotton and also cotton blends.
Cotton blend yarns add other fibers, usually for strength or glide. Any blend is going to be less absorbent though.
Some cotton yarns are mercerized, a treatment process that increase the shine and texture of the yarn, but also reduces absorbency.
For crochet dishcloths you want to choose a 100% cotton yarn that's not mercerized for maximum absorbency. For summer projects, like wearables or tote bags the mercerized cotton or cotton blends will work well.
Wool Yarn
Wool is another frequently used natural fiber for yarn. Wool is an amazing fiber that is warm, but also breathable.
There are so many benefits to working with and wearing wool! Many wool yarns are blended with acrylic too. You can ready more about the properties of wool yarn here.
The merino wool is really popular in the hand dyed yarn space, as it holds color spectacularly.
Which crochet hook should you use?
Back to your yarn label, or pattern for the hook size. Your yarn label with give a suggested hook and needle size.
This is often listed as a range of sizes on a yarn label. So a few sizes will work well with this weight of yarn.
Your pattern will give you the specific hook or needle size the designer used to achieve the fabric in the pattern. This will need to be checked through a gauge swatch.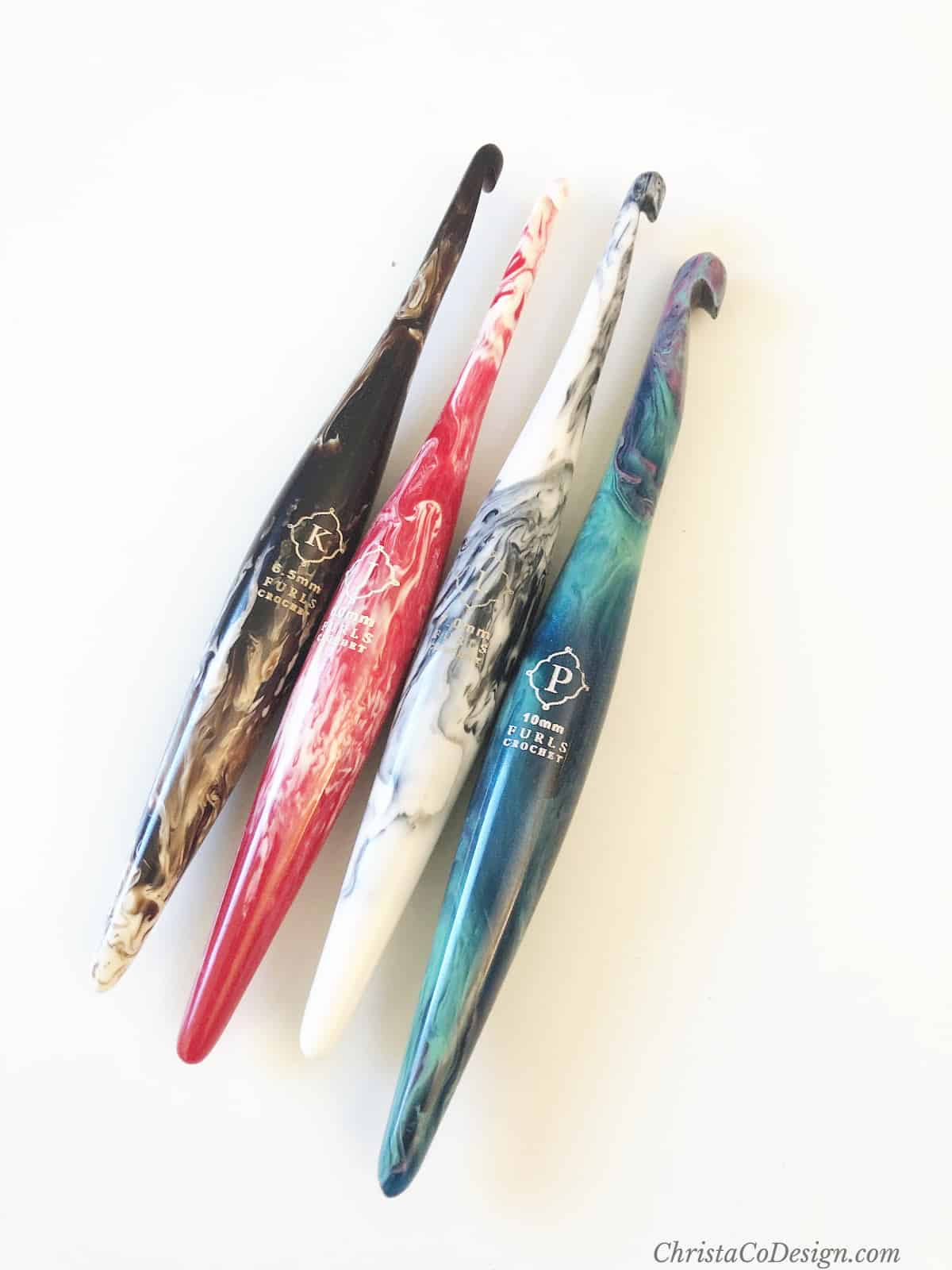 Crochet Projects
Now that you know what to consider to make a great choice in your yarn selection, here are a few ideas to get you started!
To get started the first thing you might crochet is a fast, simple project like a crochet dishcloth or a simple single crochet scarf.
Once you're familiar with crocheting in rows, then you can move on to working in the round. You'll be able to make baby items like crochet hats and more!
Before you get started with a crochet blanket, be sure you've worked a couple of squares or rectangles that are smaller first!
Even a baby blanket is a time and cost commitment so you want to work out the basics before you take on a bigger project!
Pin It
If you love learning by video tutorial be sure to check out my YouTube Channel!
Subscribe to my youtube channel