Welcome to the next installment in the Crochet Basics Series! All these lovely projects have been completed using primarily single crochet stitches. That's why I'm here today to get you started on learning to crochet! Let's dive right in, shall we? You'll first need to know how to create a chain in order to learn the single crochet stitch. Below is a short video demonstrating the single crochet stitch.
How to hold your yarn: This can feel awkward when you're just starting out. Keep practicing! There are also alternate ways to hold yarn (& your hook) if it still feels odd after a while.
If you love learning to crochet through video be sure to subscribe to my channel, so I can keep creating them!
Video Tutorial:
Photo Tutorial:
First:
Chain 21. Generally you chain 1 more than you want your length to be, that 1 is used as a turning chain. So I want a row of 20 stitches, plus 1 more for turning.
Before we begin, I'd like to show you what a chain looks like in more detail so we're clear on where to put the hook and what your single crochet stitch should look like.
Anatomy of a chain: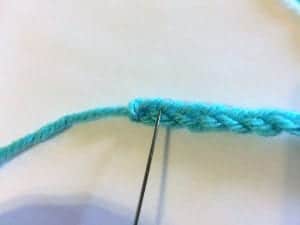 Next I have turned the chain on it's side. You can see how the bottom of a chain looks like little loops.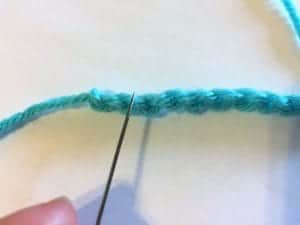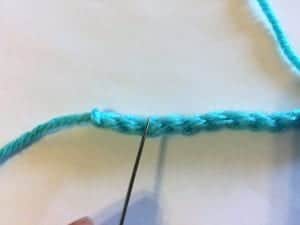 On to the Single Crochet Tutorial:
Step 1:
Insert hook into 2nd chain from hook.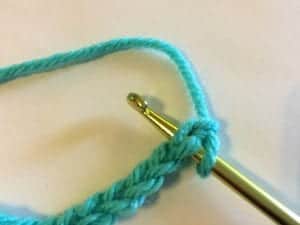 Step 2:
Yarn over and pull up a loop.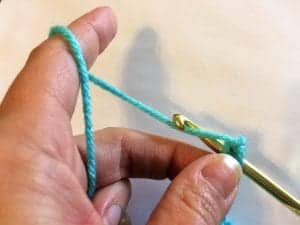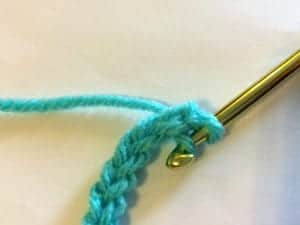 Step 3:
Yarn over and pull through 2 loops on your hook.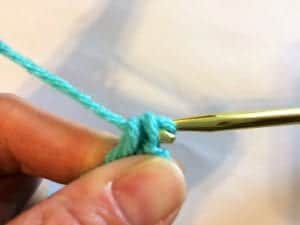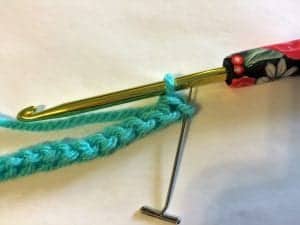 Now practice that a few more times.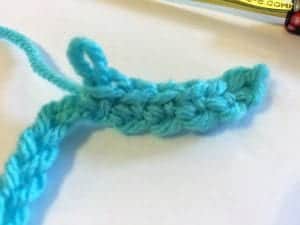 Look for more posts soon in my Crochet Basics Series!