Learn how to crochet a slip knot. This post includes a step by step photo tutorial for how to make a slip knot. Plus a video tutorial demonstrating the slip knot.
Making a slip knot is likely the first step in most crochet patterns you come across. I've found when learning a new craft pictures are so helpful.
Sometimes learning something new and new terminology on top of it feels too overwhelming. When I was first learning I kept having to search other sites for clarification.
So I thought I would provide a quick reference guide here, that you can come back to as needed. To get started here's a quick photo tutorial on this crochet basic. I've also included a brief video below demonstrating how to make the slip knot.
Materials
How to hold your yarn
This can feel awkward when you're just starting out. Keep practicing! There are also alternate ways to hold yarn (& your hook) if it still feels odd after a while.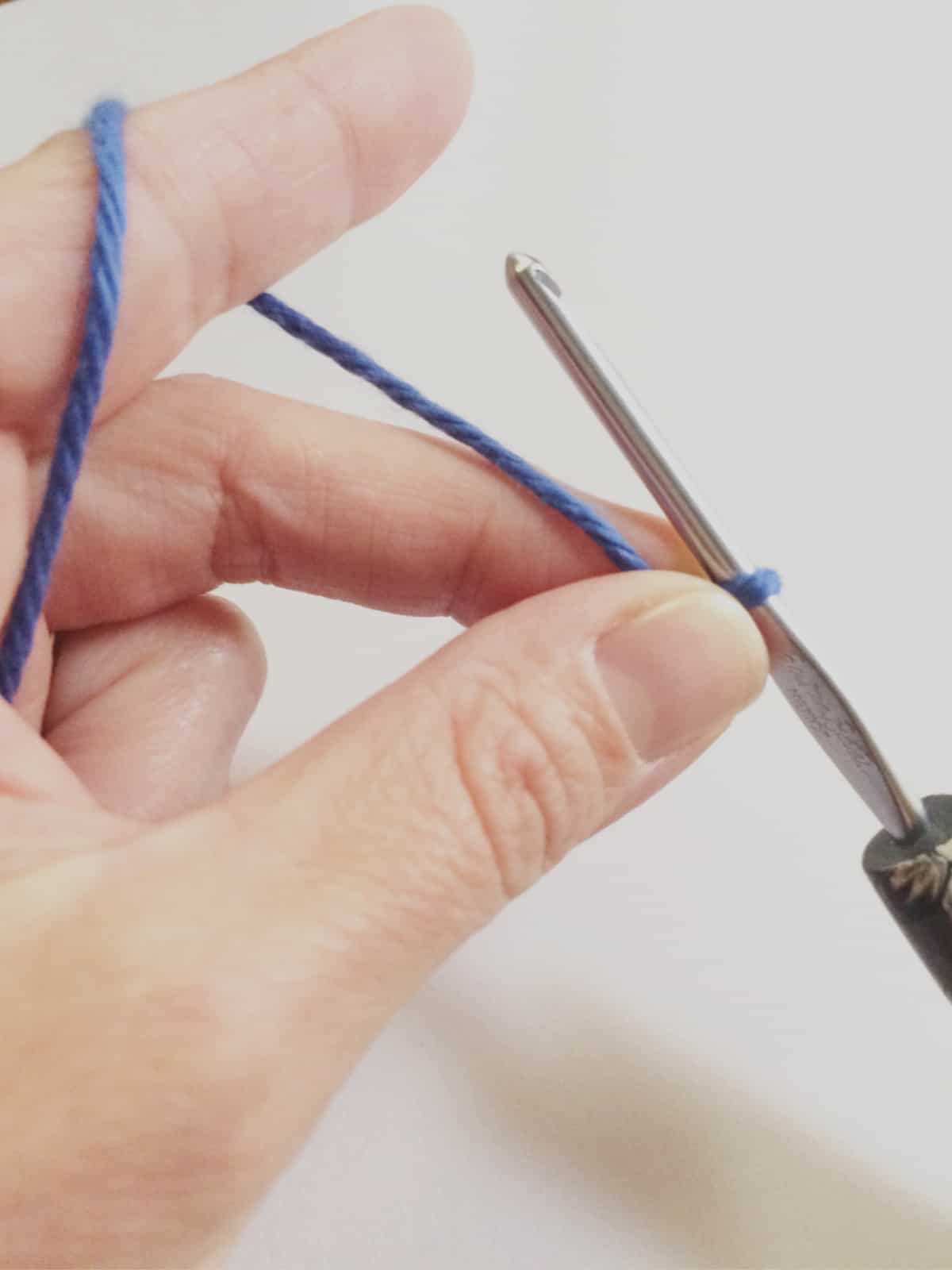 Video Tutorial
If you love learning to crochet through video be sure to subscribe to my channel, so I can keep creating them!
How to Crochet a Slip Knot Steps with Pictures
Wrap yarn around your finger.
Slip the yarn loop off your finger, pinching it together with your thumb and first finger.
Insert hook into the loop & yarn over (grab the yarn with the hook).
Pull yarn through the loop.
Continue to pull the hook to close the loop, creating your slip knot.
There you have it! Practice, practice and soon you won't even have to think about how to do it.
Next up How to Crochet a Chain.
Happy learning! Send me any questions you might have in the process. I had so many questions when I first started.