Wander-Furls New Acrylic Yarn a Review
Furls releases a new acrylic yarn today, Wander. Yay! I'm so excited for an affordable acrylic yarn.
Even the yarn label is cute. The hot air balloons are made from yarn balls.
I was able to purchase a few balls of this new premium acrylic yarn from Furls. In my excitement to get my hands on this squishiness I whipped up a couple of swatches for tutorials.
Here are my first impressions on this new yarn.
I really like the color combinations that can be made with these. Working with this yarn is easy on my hands, and easy on my budget!
It's very soft for acrylic. I make a lot of gifts, hats, scarves, etc so it's important that people can easily care for their handmade items.
That's one reason acrylic is so popular with crocheters and knitters. It doesn't cost as much and it's easy to wash and wear.
Yarn review on Furls new Wander Acrylic Yarn line
There are a variety of gorgeous colors
The price is affordable.
This yarn is soft and shiny.
It's easy to work with.
Comes in worsted weight.
120 yds/ball
Go check out Wander Yarn now. I love the Daydreamer Blanket Kit that's on offer right now!
Using my 5mm I crocheted a little half double crochet swatch. The snow color is very creamy.
The Colors
For me, color choices are always top of my list when I'm shopping a new yarn. I need a variety of colors.
Wander Yarn comes in 14 gorgeous colors. Like the kind of colors that makes it hard to choose.
I chose the white (snow), light grey (mist), dark blue (midnight), teal (tidal) and dark grey (cobblestone).
There are more colors in the works for later this year, I hear.
Which colors are you drawn to here?
And here's my swatch of bobbles in the mist color. This yarn has great stitch definition. I love the sheen too.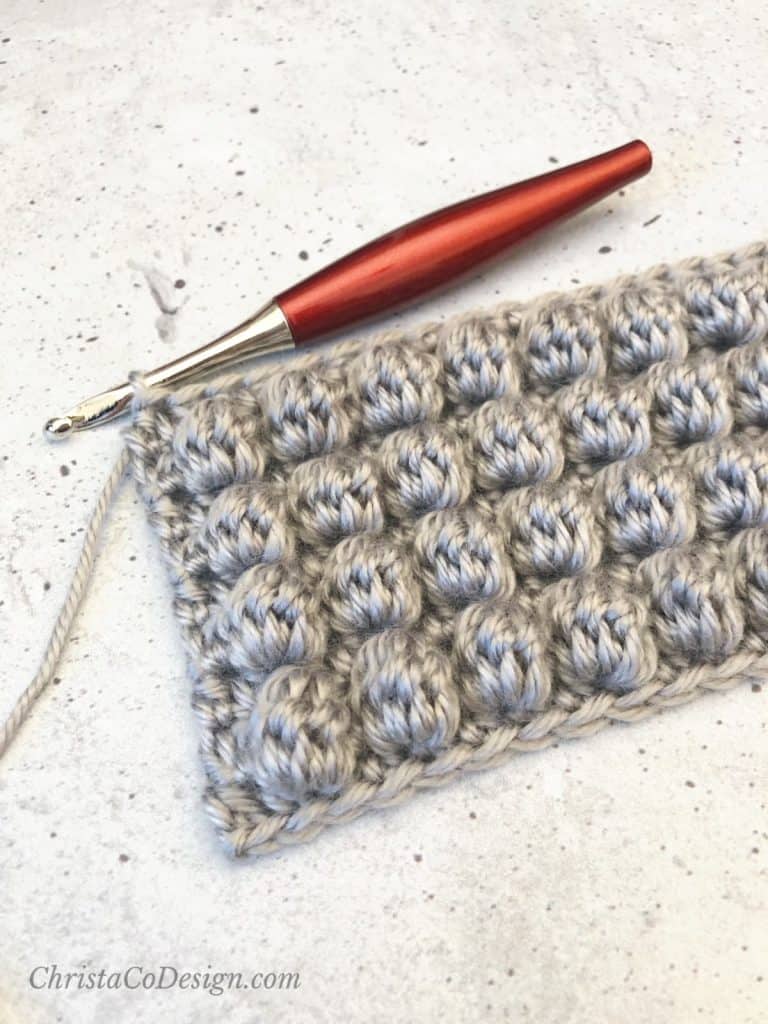 The Squish
It's so soft. This yarn is silky soft to the touch. Wander gets an A+ for the squish factor.
Softness is essential when working with your hands and gifting items!
Weight
Wander acrylic yarn is a #4 medium worsted weight yarn.
Size
The yarn is a decent length size with 120 yards/109 meters per skein.
Price
Currently Furls Wander Yarn is $5/skein, which is a comparable price for a premium acrylic yarn. And they're running a buy more, pay less discount.
I'm looking forward to working with this yarn more. I have these little swatches for tutorials, but I can't wait to complete a whole project with it.
I'm loving the color palette in this yarn, I can't wait to see everyone's makes!
I hope you get a chance to enjoy this new yarn soon. You can look for more tutorials and patterns in these gorgeous colors coming to the blog!
If you love learning by video tutorial be sure to check out my YouTube Channel!
Subscribe to my youtube channel