Learn how to roll a ball from a hank of yarn. You can roll a ball without a yarn swift or winder by using some simple supplies from home.
When you order some types of yarn, often hand dyed yarn, it comes in a twisted loop. Before you can crochet or knit with the yarn you will need to roll it in a ball, or wind it in a cake.
Some hand dyers, or yarn shops will cake the yarn for you. If you have hanks of yarn please don't try to work with them without winding or rolling it first. You will have a tangled mess on your hands.
The Yarn
In my search for the perfect yarn to create a soft, comfy summer chemo cap many people suggested Berroco's Modern Cotton DK yarn. It is divine, so silky soft.
It's a light weight, #3 yarn which makes it ideal for crocheting a summer chemo cap. I chose Chepstow which is the brown & Point Judith which is the mauve color.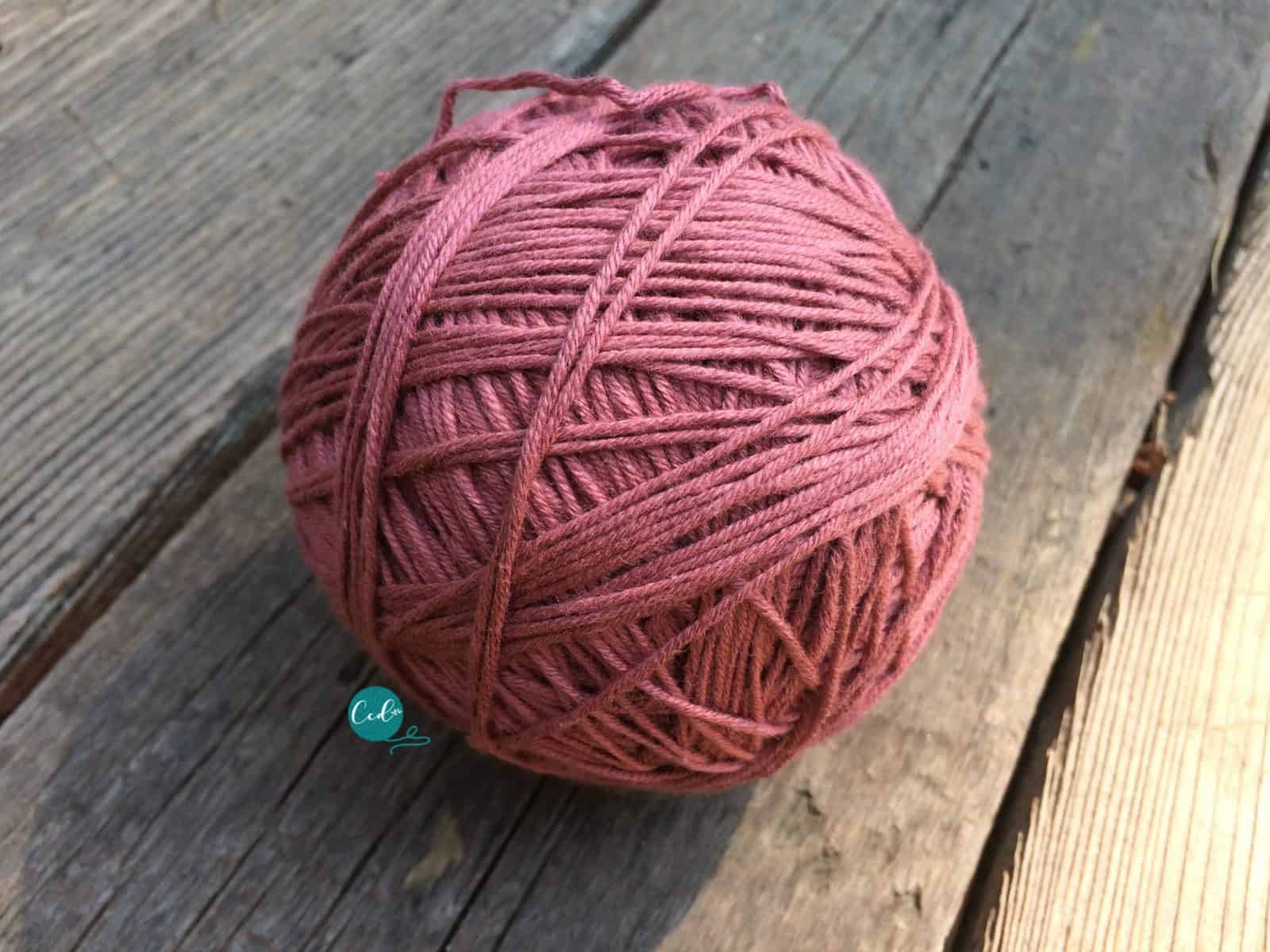 Berroco Modern Cotton DK is a blend of pima cotton and modal rayon, a great combo that won't irritate the scalp. You can visit their website for more details on this gorgeous yarn. Now on to the yarn balling tutorial.
I've worked most often with acrylic worsted weight, #4 yarn, so this yarn is just delightful to touch. It's shipped in a hank, which is looks a bit like a twisted pretzel.
To be able to crochet with it, you'll need to roll it into a yarn ball. While this is fairly simple, it can be intimidating if you've never worked with yarn in a hank.
Scroll down to learn how to unwind the hank of yarn.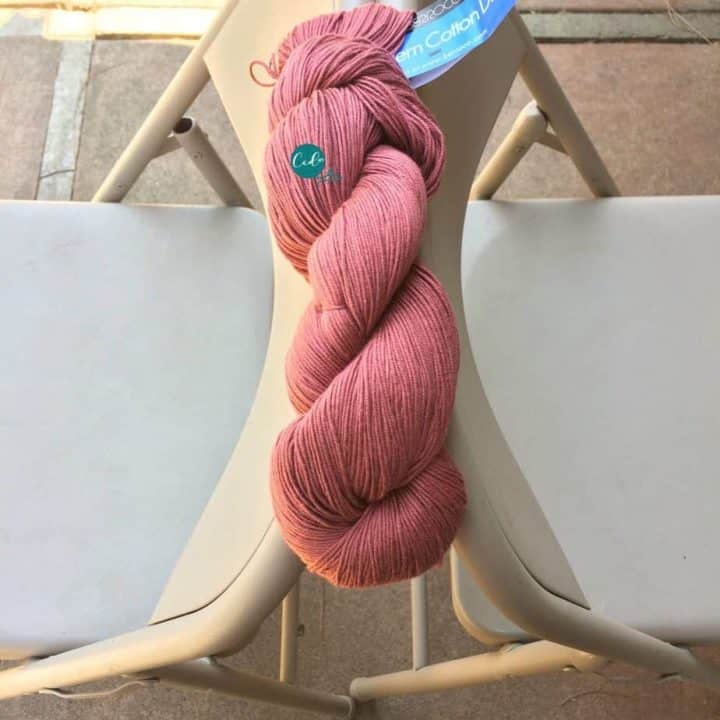 How to Roll a Yarn Ball from a Hank of Yarn
Additional Time:
5 minutes
Learn how to unwind a hank of yarn and roll it into a ball using supplies from home.
Materials
You'll need your hank of yarn.
Instructions
Set up the chairs back to back.
Once I removed the tag, I pulled the end of the yarn loop (between my middle finger & thumb above) out of the hole indicated by my first finger.
Untwisting the yarn produces a large loop of yarn. Lay it around the two chair backs, pull them apart until the yarn loop is securely held (not too loose). If you have a willing pair of hands, then use those in place of the chairs!
In several places around the loop of yarn there are small pieces of yarn securing it together. Untie & remove those.
One of the places where the yarn is tied will be the end of the yarn, so you don't want to just cut through these willy nilly!
Once your yarn is untied and you've found the end, wrap it around two fingers a few times.
Slide it off your fingers & begin wrapping the yarn around itself. Rotate the yarn around creating a ball as you go.
Wrap & rotate your yarn ball as it grows.
Be sure your loop of yarn stays on your chairs as you pull the yarn up. It can still get tangled if you're not careful.
Keep rolling your ball until all of the yarn is on it.
Recommended Products
As an Amazon Associate and member of other affiliate programs, I earn from qualifying purchases.